The 2nd edition of Gophercon India was held in the Taj Vivanta, Bangalore on 19-20th of Feb, 2016. This time we had a record ~350 people who attended the event on both days. I had the wonderful privilege to be part of it as Volunteer. Following is the summary of my amazing experience I had during this event.
It all started with a simple hangout chat with Satish Sir a month ago the event when I asked him about volunteering. He agreed and instructed me to come at 7:15 AM at Taj on 19th Feb.
Between this period I was going through my job transition and joined Red Hat India on 8th Feb(Monday). I managed to get two colleagues(Mohammad Zeeshan and Suraj Deshmukh) as volunteer two days before the event.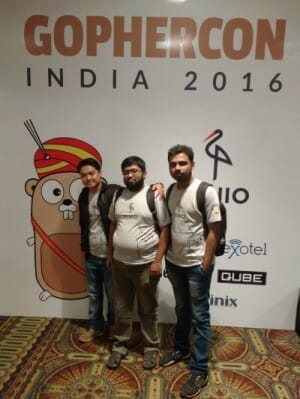 Finally, the event day arrived. I reached on time at ~7:30 AM at Taj Vivanta by Ola Auto. After getting instructions from Gautam, we started to put the stuff like Digital Ocean credit sticker, writing pad, bottle etc into beautiful conference bag. Meanwhile, others were busy in unpacking the T-shirts. Along with conference T-shirt, there were others T-shirts that were sponsored by companies like Go-Jek, Minio, Exotel etc.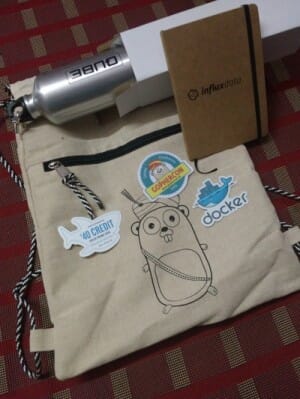 One of the main responsibility of Volunteers was Handling the Reception Desk. The task here was to make sure every speaker/organizer/volunteer/attendee got registered and given Conference Bag. This process help us to get the total count of people who could make it to the conference.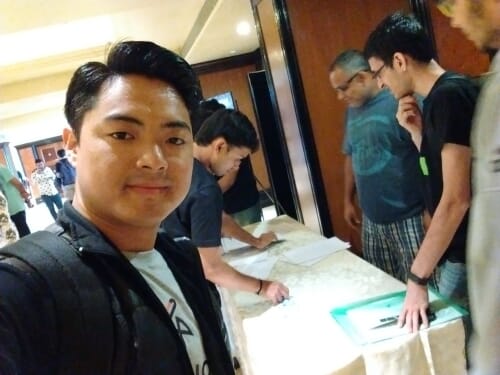 After most of the registration process was over, I moved into conference room where I took the responsibility of handling mic which was being used during the Q and A session after each talk.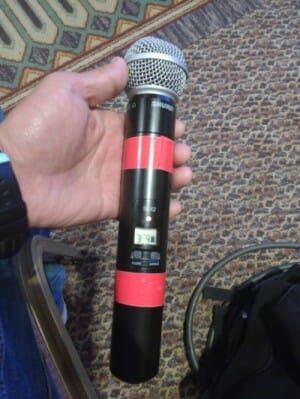 I enjoyed each and every moment of Volunteering during this event. I had chat with many folks here and also clicked selfies with few speakers whose talk I found interesting.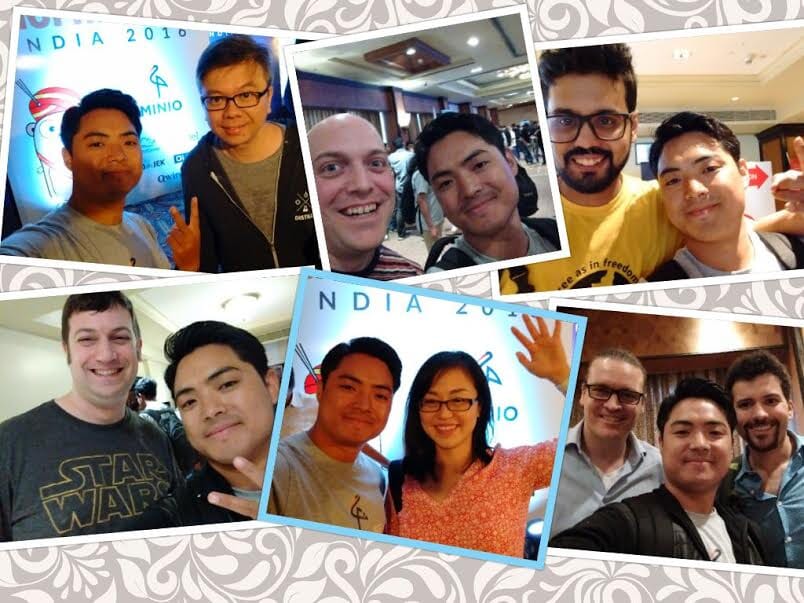 Finally, on last day i.e on 20th Feb, dinner for speakers/volunteers/organizers was arranged by Minio where we had healthy chat over languages, technology, hobby, likes, dislikes etc.