This year of RubyConf India was held at God's own country, Kerala on 19-20 March 2016. It was indeed the special event as both Ruby and JRuby designers were present in this conference.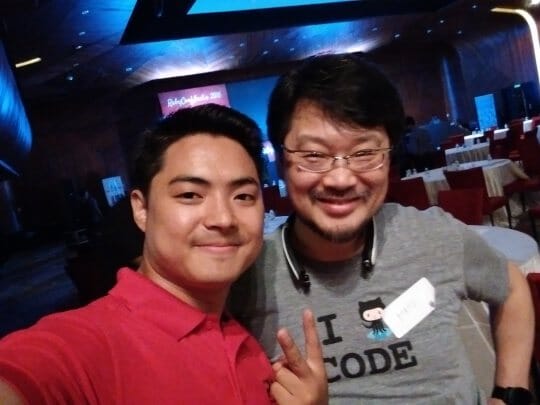 It started with getting the Rubyconf ticket a month ago in "resale". I was lucky to get resale "Early bird ticket" worth Rs 6500. Then, booked train ticket after getting the conference ticket.
On 18th March, I left Bangalore at around 5 PM and reached Ernakulam Junction(nearest railway station from Venue) at 4:30 AM in the morning. Luckily, I had RAC ticket but managed to get confirmed ticket and slept well

. I checked in around 5 AM in Le Meridien Hotel Kochi and had couple of hours sleep before heading to conference.
1st day of conference started with helping out in "Registration Desk" with grouping and distributing the T-shirts to attendees. Don't know "Why?" but like helping during registration process

.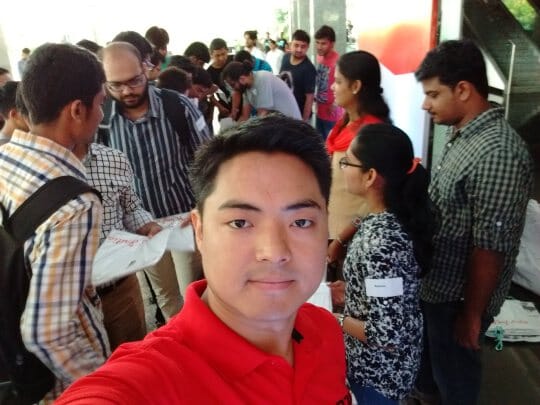 The Ruby Conference started with keynote by Matz (chief designer of the Ruby programming language) showing glimpse of what is coming in Ruby 3 - Improved Performance and Concurrency. Then, other talks started which you could find all at once in my previous blog, Rubyconf India 2016 Slides.
Meanwhile, attending the talks before lunch, I was working on my "lightning talk" presentation which I could able to finish well before lunch. I was determined and very excited to give my first lightning talk

. As the time crawling for lightning talk session, I was getting bit nervous

. I sipped few ml of water before my turn. Need of adjusting AV settings for presentation increased the nervousness bit more. Thanks to Gautam sir who make it work. Finally, started with my presentation on "Vagrant Plugin Development Intro" and found my nervousness gone after initial 2-3 slides

. Looking audience at one glance through the stage was amazingly different, pleasant with bit of nervousness feeling. I breathed a sign of relief

after I done with my presentation.
In the evening, we had pool party which is the perfect place to talk, discuss, selfie/photo sessions, dinner etc.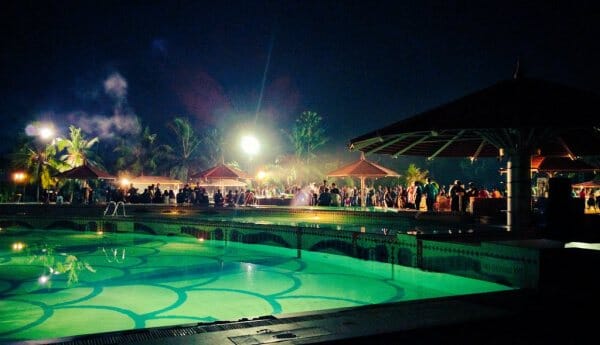 I remember we had more than an hour discussion session with Matz on topic ranging from technology, language and its competitors, patterns, personal life, country, culture etc. It was one of my memorable moment

.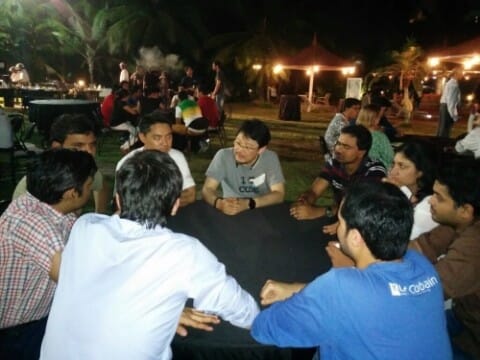 Meanwhile, people were shouting and cheering from hotel inside for India in World T20 Match against Pakistan. I went to sleep with peacefully after knowing that India won the match

.
2nd day, I woke up and visited surroundings of hotel. It was nice and pleasant walk.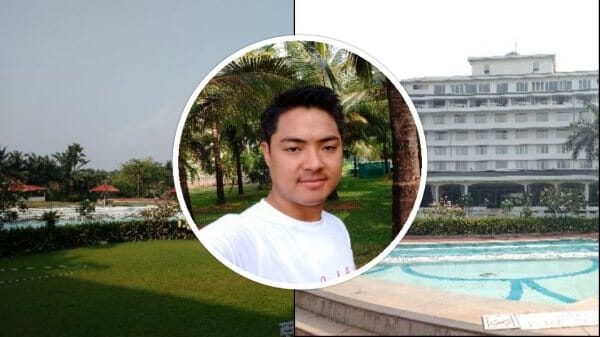 After having quick breakfast, I rushed to conference hall. The 2nd day ended by awesome talk by Charles.
Finally, I returned back to Bangalore in the morning of 21st March with a feeling of happiness and excitement.
Swags